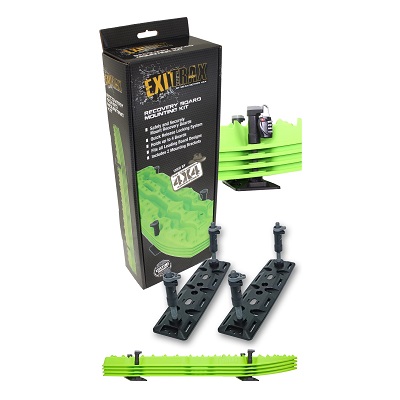 Recovery Board Mounting Kit

With its Quick Release, High Quality Corrosion Resistant Nylon Material…. you'll have Peace of Mind these will Work when you Need them Most
Features:
Safely and Securely Mount Recovery Boards
Quick Release Locking System
Holds up to 4 boards
Fits all Leading Board Designs
Includes 2 Mounting Brackets
Anti-Theft Padlock-able Design (Padlock not included)
Light-weight Tough Design
Easy Twist Slide and Lock Design
Multiple Adjustable Pin Mounting Points
Universal Mounting Brackets
Lifetime Warranty
Mounting Hardware Not Included
– Ideally use M6 bolts and channel nuts to secure to roof racks

Australian Innovation Patent 2020104223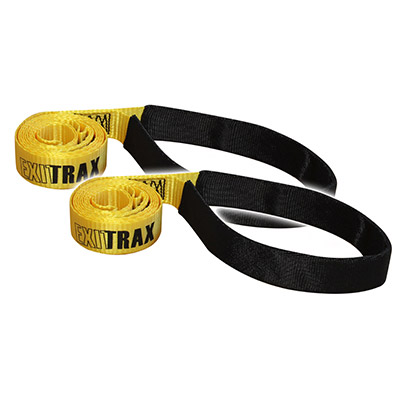 Recovery Leashes
Exitrax Recovery Leashes are a universal design, suitable for all recovery boards. They are made from a heavy duty Polyester with a reinforced handle.
Features:
Length: 1500mm
400kg Breaking strain
High visibility yellow for easy locating
Suitable for all recovery boards
Heavy duty Polyester
Premium reinforced handle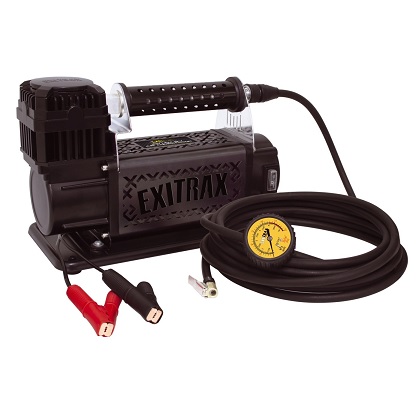 160lpm Air Compressor

Powerful 160 Litres Per Minute Free Air Delivery
45 Minute Duty Cycle @ 276 kPa (40 PSI)
Thermal Cut Out and Circuit Breaker Protection
0.70 HP (0.52kW) Permanent Magnet Motor
60mm (2.4″) Diameter Cylinder
Cleanable Air Filter
8m (26′) Rubber Air Hose with Quick Connectors
12mth Warranty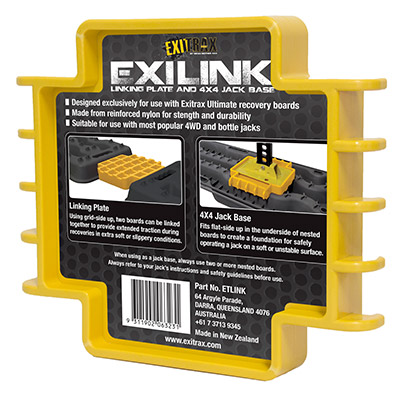 Link Plate / Jack Base

Exi Link is a linking plate and 4X4 jack base designed exclusively for use with Exitrax Ultimate Series recovery boards. Using grid-side up, two boards can be linked together to provide extended traction during recoveries in extra soft or slippery conditions. Fits flat-side up in the underside of nested boards to create a foundation for safely operating a jack on a soft or unstable surface.
Features:
Designed exclusively for use with Exitrax Ultimate Series recovery boards
Made from reinforced nylon for strength and durability
Suitable for most popular 4WD and bottle jacks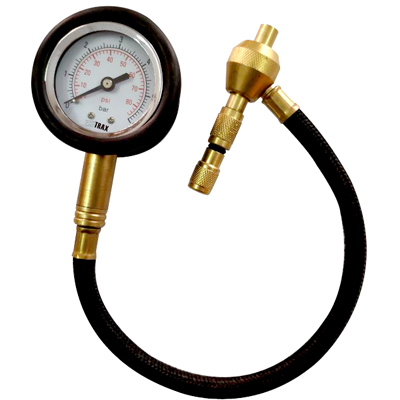 Tyre Deflator
The Exitrax Tyre Deflator is a must have product for reducing your tyre pressures for going off-road – it increases the tyre footprint, which greatly improves your traction and reduces the chance of getting bogged in soft, muddy, or sandy conditions. A reduced tyre pressure also allows your tyres to absorb rougher terrain as the tyre rolls over an obstacle, for example a rock or tree branch. This absorption assists in maintaining momentum of your 4WD.
Features:
Valve removal tool for rapid deflation
Easy to read dial with PSI and Bar (0-80PSI / 6 Bar)
ANSI Grade B accuracy
Corrosion-resistant components
Protective rubber gauge housing
Includes storage pouch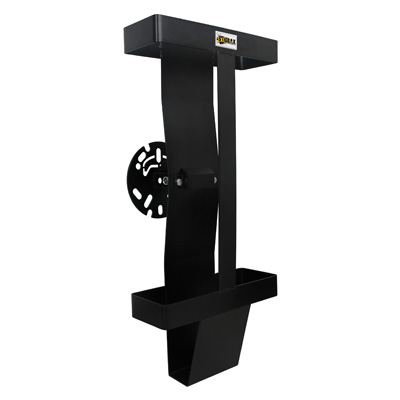 Recovery Board Rear Wheel Holder

When the situation calls for a set of recovery boards, you want to be able to access them quickly, which is why a rear wheel mounting solution is the perfect addition to an off-road vehicle. The Exitrax Recovery Board Rear Wheel Holder allows for quick storage, while also preventing dirt and sand from damaging the vehicle's interior
The uniquely designed mounting plate, with its multiple hole positions and knock out sections, will suit a wide variety of wheel carrier bolt patterns and make installation simple. The adjustable mounting arm helps you set the depth of the spare tyre so the bracket mounts squarely against the spare wheel for maximum stability and strength.
Features:
Suitable for recovery boards up to 325mm wide and 95mm deep
Only holds 2 boards (1 pair)
Frees up storage space in your vehicle
Multiple wheel carrier bolt pattern designed mounting plate
UV Powder coating
Anti-rust steel treatment
Easy to install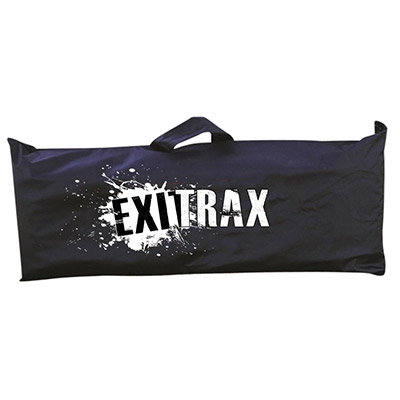 Carry Bag
The Exitrax Recovery Board Bag is a universal one-size-fits-all bag, designed primarily for Exitrax recovery boards, but also fits most other recovery boards.
It is made from a waterproof and UV resistant Polyester with PVC lining to keep your vehicle interior clean after use.
Features:
Fits most popular recovery boards up to 1160mm
Universal design
Durable Polyester with PVC lining
Waterproof and UV resistant
Reinforced carry handle
Heavy duty closure tab