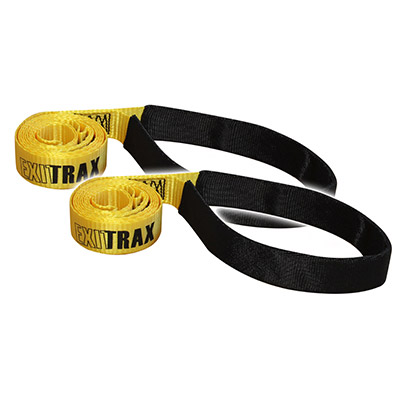 Recovery Leashes
Universal leashes are included with every set of Exitrax, and also available to buy separately. 
High-vis yellow for easily locating boards in sand or mud.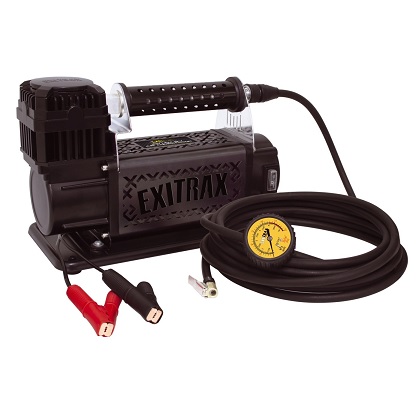 160lpm Air Compressor

Powerful 160 Litres Per Minute Free Air Delivery
45 Minute Duty Cycle @ 276 kPa (40 PSI)
Thermal Cut Out and Circuit Breaker Protection
0.70 HP (0.52kW) Permanent Magnet Motor
60mm (2.4″) Diameter Cylinder
Cleanable Air Filter
8m (26′) Rubber Air Hose with Quick Connectors
12mth Warranty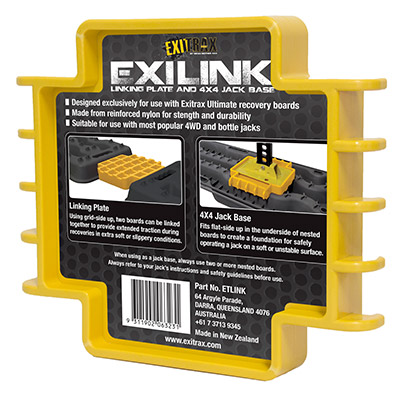 EXI LINK
Designed exclusively for use with the Ultimate Series boards. Links two boards together and doubles as a 4X4 jack base when used with nested Ultimate boards.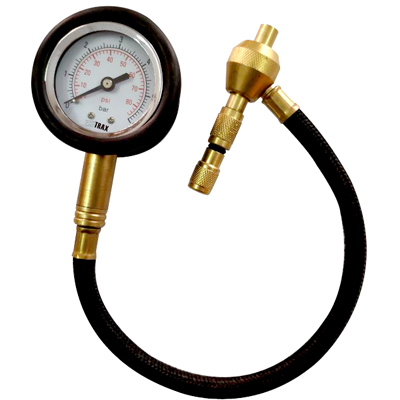 Tyre Deflator

Valve removal tool for rapid deflation
Easy to read dial with PSI and Bar (0-80PSI / 6 Bar)
ANSI Grade B accuracy
Corrosion-resistant components
Protective rubber gauge housing
Includes storage pouch